CABIN BAGGAGE
All of our fares come with one item of hand baggage along with an additional personal item, which should fit under the seat in front of you. Your main cabin bag should match the dimensions shown below. If your flight is very busy we may ask you to check your larger piece of hand-luggage into the hold free of charge.

Maximum size
55cm x 40cm x 20cm
At most airports we fly from, there's restrictions on carrying liquids, aerosols, gels and pastes.
Liquids should be within a sealable container, and all of your liquids should fit inside a sealable bag with a total capacity of no more than 1 litre. The bag should be completely sealed and presented for screening separately from your other hand baggage.
CHECKED BAGGAGE
Our Optima fare includes one 23kg checked item of baggage per passenger. The Basic fare does not include checked baggage but you can purchase this as an extra, either during the purchase process or in the My Bookings section before you travel. Remember, it's more economical to add a bag to your booking through the website rather than at the airport on the day of your flight.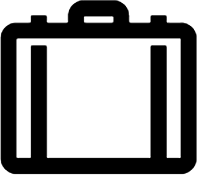 158cm
height + width + length
All of your checked baggage should meet the dimensions shown here. Your weight allowance is 23kg per item, and we'll make a charge for each additional kg up to a maximum of 32kg.
Click here to find out about checking special items such as skis, bicycles and musical instruments.